Q: "Are there Physical CDs Available?"
A: Are there? There are!
Q: "Do You Have the Time?"
Q: "So, Where Does the Money I Just Paid You Go Anyway?"
A: Straight into this little sack 'o cash…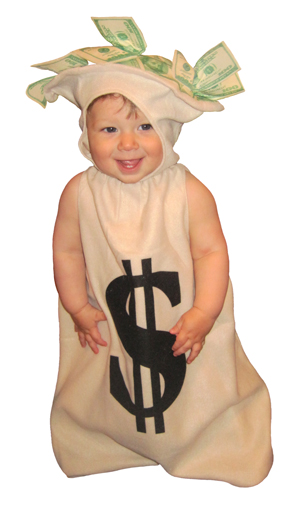 Q: "What's inside PHIRMILAB?"
A: PHIRMILAB currently consists of a Martin 000-15S acoustic guitar, a Roland TD-3 electronic drum set, an Alesis QS6.1 synthesizer, a Wurlitzer upright piano, an Ibanez electric guitar, two Yamaha basses (four and five string), an "Eleven" Rack, a Neumann KMS 105 microphone, a Digidesign 003 Rack, a MacBook Pro running Pro Tools 10, Kontakt, Spectrasonics (Omnisphere, Stylus RMX, and Trilian), Minimoog, Superior Drummer, Ableton Live, Reason, Cubase, and a whoooole bunch of tambourines, bongos, bells, and nose flutes.